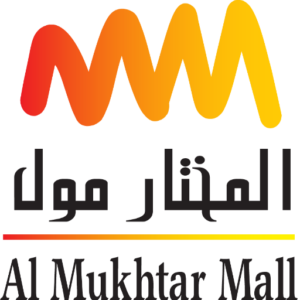 Address:
Amman – Queen Rania Street – Sport City Circle
Open Hours:
Daily, from 10:00 AM till 11:00 PM
Contacts:
Tel: +962 6 5150000 Fax: +962 6 5164060
Mukhtar Mall was established in September 2006 and is located at Queen Rania St. in Amman – Sport City Circle, which is a strategic location in the middle of the capital city of Amman.
Mukhtar Mall is one–stop family shopping destination offering an extensive range of brands, coffee shops, restaurants, and an exciting family entertainment zone, distributed over five levels of floors.
Mukhtar Mall is owned by Al Mukhtar Group which is a Jordanian company established almost one year ago; Al Mukhtar Group vision is to be a world class organization by providing services & products that exceeds customer's expectations.
Mukhtar Mall has a huge parking area with the capacity of more than 500 cars, which gives the visitor comfort and safety.
Mukhtar Mall consists of five floors.
Our website will enable visitors to cruise through various services and categories till they reach their desired destination, so we hope you enjoy your visit.